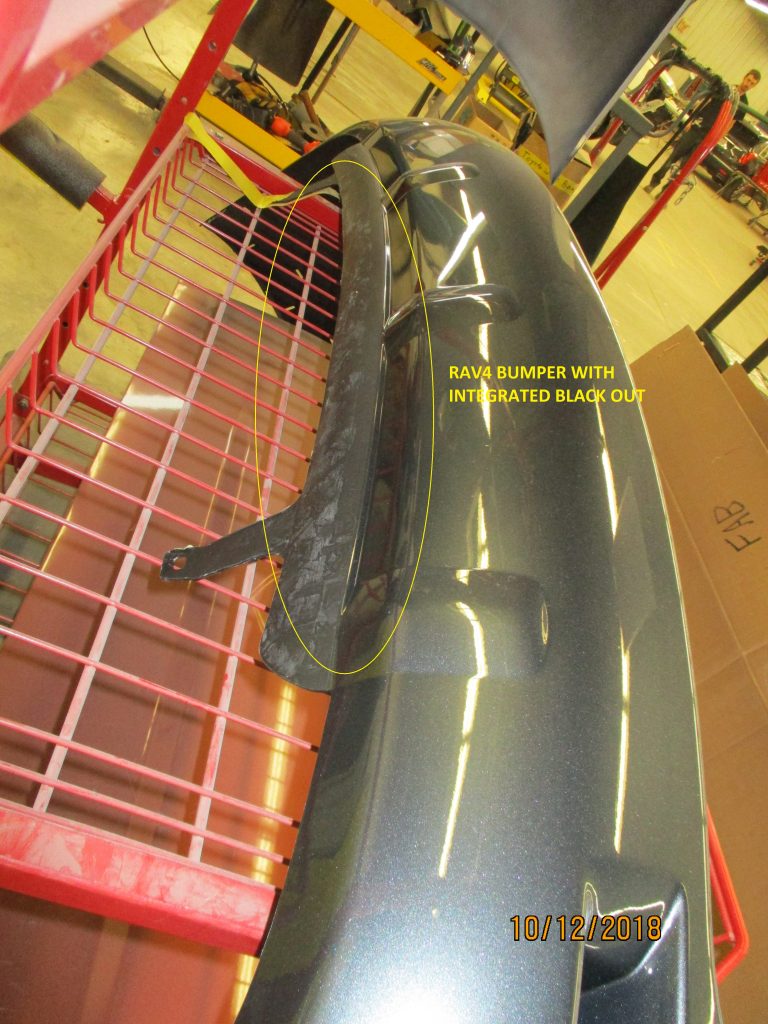 Bumpers with integrated Step pads, or Black out on any portion, we are entitled to delete line discount 30%.  This formula works for bumpers that retail for less than $500.00, but do the math for yourself to confirm which option is cheaper for mpic, as they will only approve the cheapest option regardless of aftermarket quality.
 As per MPIC, first you have to get two tone approved on the bumper cover,   after two tone is approved, if it is more expensive to do two tone over oem without line discount, then you can remove line discount, and two tone with explanation that two tone cost more than oem.   As per MPIC it is up to the estimator to approve this, not PCU so do not add codes to the line.

Line Item Explanation:Two Tone + Aftermarket Exceeds OEM without line discount.
Activity Explanation Copy & Paste:   CODE EXPLANATION: ALL bumpers aftermarket and reman come primed, I talked to Cole at Pro Body Parts. We would need to paint the aftermarket bumper two tone (black for step pad or lower bumper if applies), in order to refinish the bumper, you cannot just leave raw primer in the sun, it has no UV protection qualities,  new bumper is warranted for quality, price of aftermarket + two tone exceeds price of oem new bumper.
Also Called the main plant in Texas that is importing and selling these bumpers, they said ALL bumpers come primed,   he even added more bumpers are coming in just WATER PRIMER (Even scarier to let off the lot without top coating)
PLEASE NOTE AS OF APRIL 15, 2019 MPIC CHANGES WILL CHANGE THIS FORMULA.   MY CALCULATIONS SHOW THAT THIS STILL WORKS ON ANY BUMPER WHERE THE OEM PRICE IS LESS THAN ROUGHLY $420.00 DEPENDING ON PAINT TIME.
PLEASE DOWNLOAD THIS TOOL AND EDIT ONLY THE WHITE CELLS TO SEE IF YOU QUALIFY.
TWO TONE CALCULATOR CLICK TO DOWNLOAD EXCEL FILE
PLEASE SEE THE ENCLOSED EXAMPLES BELOW FOR REFERENCE PURPOSES:
LKQ Bumper Case Study Showing Proof
Estimate Example Showing OEM RETAIL