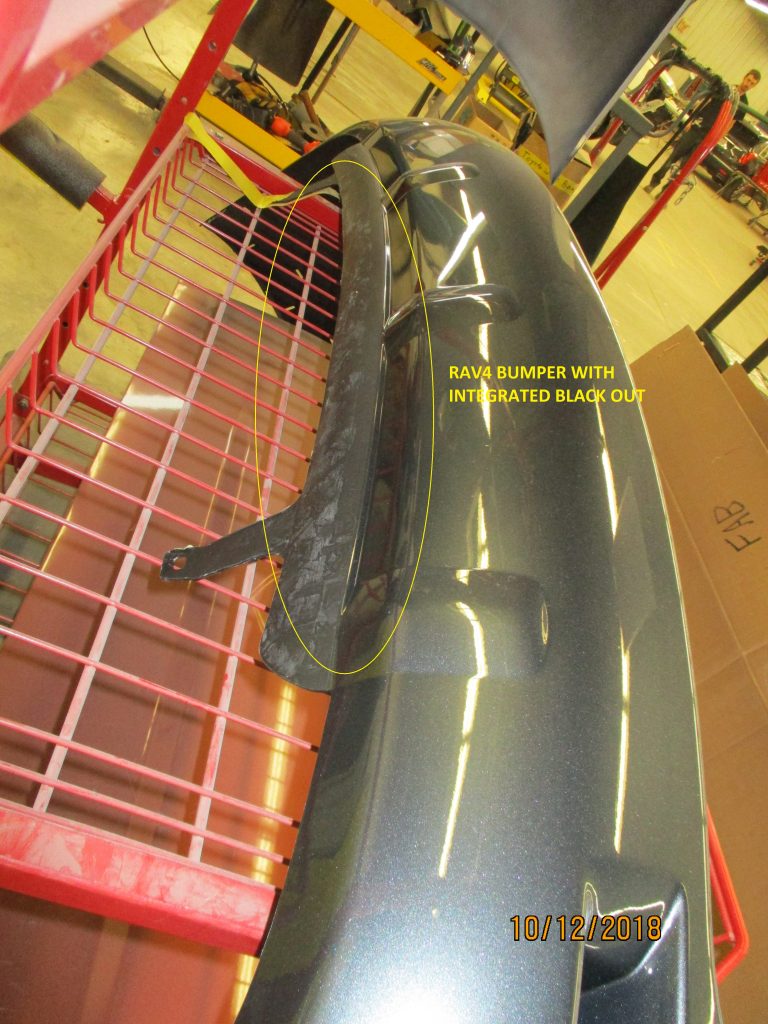 Bumpers with integrated Step pads, or Black out on any portion, we are entitled to delete line discount 30%.  This formula works for bumpers that retail for less than $500.00.

Line Item Explanation: CODE 4 – OEM REQ'D, P.B.
Activity Explanation Copy & Paste:   CODE EXPLANATION: ALL bumpers aftermarket and reman come primed, I talked to Cole at Pro Body Parts. We would need to paint the aftermarket bumper two tone (black for step pad or lower bumper if applies), in order to refinish the bumper, you cannot just leave raw primer in the sun, it has no UV protection qualities,  new bumper is warranted for quality, price of aftermarket + two tone exceeds price of oem new bumper.
PLEASE SEE THE ENCLOSED EXAMPLES BELOW FOR REFERENCE PURPOSES:
Estimate Example Showing OEM RETAIL